by
Tereza Alabanda


"O
ne man's trash is another man's treasure" – we all know that age old proverb, right? Well, if you have some overripe, blackened bananas, covered with brown spots laying around, give me a call – because, the darker and uglier the bananas are, the more flavor they'll bring to my banana bread! Yummy!
Wait! Is "banana bread" a bread, or – a cake!?
Oops! You got me there! In my book, banana bread is a dessert! I have never heard that someone ate banana bread with, say…scrambled eggs, or a barbecue, have you? On the other hand, sure, it is baked in a loaf pan, but hey, there is no salt in it, or yeast, because banana bread is a quick bread already, so like cake (and unlike regular bread), it doesn't need time to rise! So, my final answer is: "Banana bread is not a bread, it is a cake!"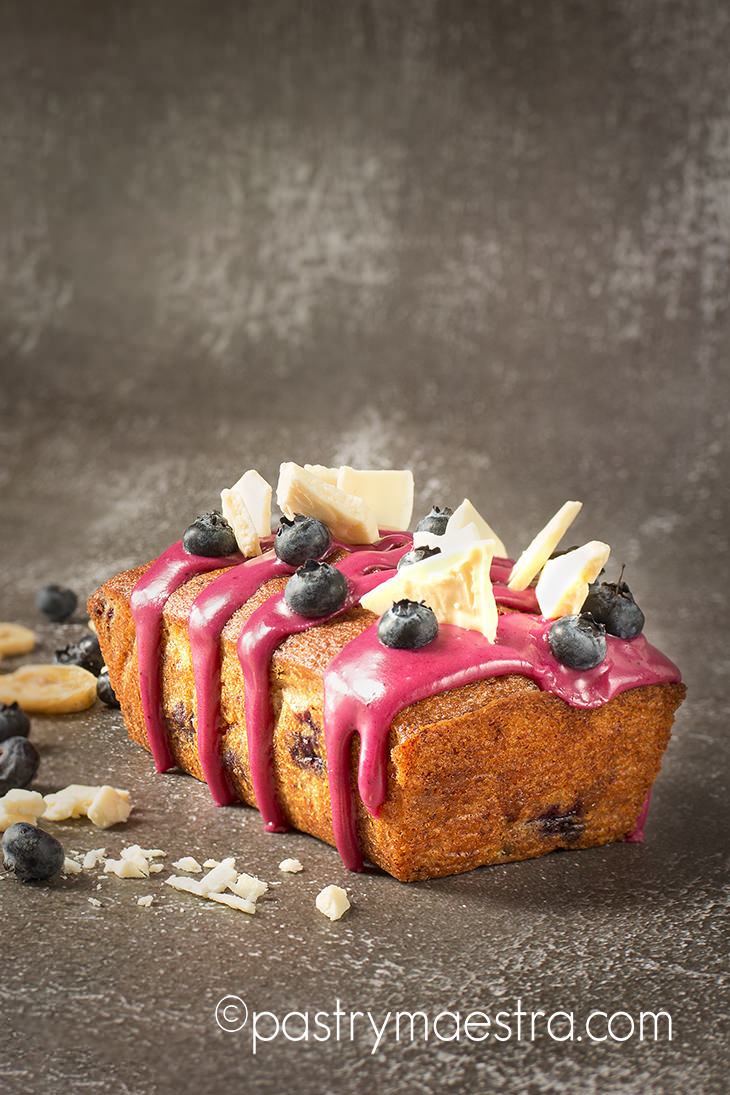 Is banana bread a byproduct of America's Great Depression?
Well, as strange as it may seem – yes, it is! You see, in 1929, the US economy crashed causing America's Great Depression. By 1933 around 15 million Americans were unemployed and emergency food programs were set up to prevent starvation. Bananas appeared in the US in the 1870s and it took a while for them to appear as ingredient items for desserts. The modern banana bread recipe appeared in cookbooks around the 1930s and its popularity was greatly helped by the introduction of baking powder on the market.
Truth is that the baking powder was invented much earlier, in 1856 by a Harvard chemistry professor Eben Norton Horsford, who called it 'yeast powder' and began to be commercially produced at the start of the 1900s. Some food historians believe banana bread was a byproduct of the Great Depression as resourceful housewives did not wish to throw away overripe bananas. Others believe that the modern banana bread was developed in corporate kitchens to promote flour and baking soda products. It could also be a combination of both theories, nobody knows!
Get this – bananas are radioactive!
Yep, that's right – radioactive! According to Wikipedia, the radiation exposure from consuming a banana is approximately 1% of the average daily exposure to radiation. So, don't worry, first – this is an extremely small dose, and second – it is evacuated from the body within a couple of hours via kidney function. But still – crazy, right? So, how is this possible? Well – it's the potassium! Every banana contains about half a gram of potassium and a part of it is the unstable isotope potassium-40, hence the radiation. Crazy, crazy stuff!
White Chocolate and Blueberry Banana Bread
by:Tereza Alabanda,The Pastry Maestra
PRINT PDF (EN)
ISPIŠI PDF (HR)
Prep. time : 15 minutes
Cook time : 40 minutes
Ready in 55 minutes plus cooling
Level : Basic
Ingredients:
Banana Bread:
Bananas 200g (7oz or 2 medium bananas)
All purpose flour 115g (4oz)
Baking powder 5g (1Tsp)
Butter 115g (4oz)
Sugar 115g (4oz)
Eggs 100g (3.5oz or 2 medium eggs)
Rum 15g (1Tbsp)
White chocolate, chopped 55g (2oz)
Blueberries 85g (3oz)
Blueberry Glaze:
Powdered sugar 100g (3.5oz)
Blueberry puree 20g (0.7oz)
Decoration:
Chopped white chocolate
Fresh blueberries
Directions
Brush two 15cm x 8cm (6″x3″) loaf pans with melted butter. Line them with parchment paper
Place sifted flour into a large bowl. Add baking powder and stir well with a whisk.
Put chopped ripe bananas, softened butter, sugar, eggs and rum into a food processor. Blend until you get smooth mixture. Transfer the mixture into the flour mixture and mix with a silicone spatula until combined. Add chopped white chocolate, and fresh blueberries and stir to combine.
Distribute the mixture into the prepared pans. Smooth the top using your spatula.
Dip your small knife into melted butter and then run it through the center of the breads. When they rise, they won't crack randomly.
Bake them at 160°C (320°F) for about 40 minutes.
Take them out and transfer them onto a wire rack to cool down completely.
To make blueberry glaze, put sifted powdered sugar into a bowl. Add blueberry puree, and stir with a whisk until you get uniform mixture. Transfer the glaze into a piping bag without tip, and pipe it onto the bread. Top it with fresh blueberries and white chocolate.
There, your delicious white chocolate and blueberry banana bread is done! Enjoy!
Copyright© PastryMaestra.comTM
---
Well, what do you think about this post?
Please leave your comment on YouTube, thank you!
I read and really appreciate all the comments, even though I do not always have the time to respond to each one. So – keep me in the loop and try to create some sweetness every day because – Sweetness is happiness!!